Woodruff Wisconsin Community Profile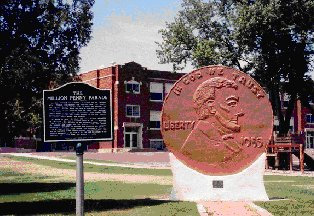 Woodruff is a small, unique town of 38 square miles, several lakes and picturesque, rustic roads. Woodruff Wisconsin is located in the north central part of Wisconsin in Oneida County and was established in 1,888. The population of Woodruff is 1,982. Woodruff has the unique distinction of being home to the world's largest penny.
It is believed the town of Woodruff was named for George Woodruff, owner of the Woodruff-Macguire Lumber Company. He often had freight labeled, "Ship to Woodruff at Muskonegan Creek, NorthWestern Terminal." Thus, his name became associated with the site.
Woodruff is home to the Art Oehmcke State Fish Hatchery which celebrated it's 100th anniversary in June 2001.
Visit The Woodruff Wisconsin Chamber of Commerce
View a Google Map of Woodruff Wisconsin
View Real Estate For Sale Near Woodruff Wisconsin

Waterfront Land For Sale Wisconsin | Wooded Acreage For Sale In Wisconsin
Wisconsin Hunting Land For Sale | Michigan UP Land for Sale
Browse by Price | Browse by Acreage | Browse by Sport