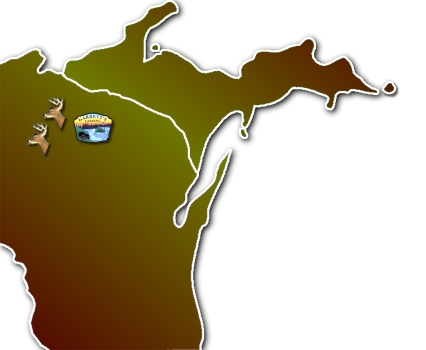 Search For Acreage For Sale In Wisconsin
Think Northwoods specalizes in land for sale in Northern Wisconsin. We currently have listings for lake properties in Wisconsin as well as hunting and recreation lands for purchase in Wisconsin. Weather your dream is to own a large track of affordable hunting land or you are looking for a special peice of lakefront property in Wisconsin we can help make your dreams a reality. We are not like most real estate offices who sell homes and occasionally happen to have a peice of recreational land to list. At Think NorthWoods our entire focus is on Wisconsin Acreage from small Northern Wisconsin lakefront properties to Wisconsin Hunting Property For Sale. To learn more about our current real estate listings click on the links below to begin your search for Wisconsin Recreational property:
Waterfront Land For Sale Wisconsin

We currently have listings for a fine selection of waterfront lots and land located on beautiful Tom Doyle Lake in the heart of Northern Wisconsin. These beautiful waterfront lots are going fast and are wooded. To learn more about our selection of waterfront land for sale in Wisconsin follow this link. Be sure to book mark this page and check back often, our inventory of northern Wisconsin lakefront properties tends to changes from month to month.

---

Wooded Acreage For Sale In Wisconsin

Think Northwoods currently has a nice selection of wooded lots and acerage for sale in Norhern Wisconsin. Many of our current listings are in heavily wooded areas consisting of rolling hills with maple, oak, white and red pines & aspen. Wether you are looking for a wooded lot to build the log cabin of your dreams or a large parcel of wisconsin hunting land contact the experts at Think North Woods today.

---

Wisconsin Hunting Land For Sale

There is one thing you can be sure of when it comes to WI hunting land for sale, it typically is not for sale for very long. At Think Northwoods our brokers and realtors are hunters themselves and we specalize in Wisconsin Hunting Land. Many of our hunting land listings are in prime QDM (Quality Deer Managment) areas and some are surrounded by state forest or county owned land providing you with more hunting acarage for your money.