Rhinelander Wisconsin Community Profile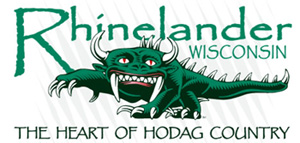 Rhinelander is situated on beautiful Boom Lake just one of the 1,100 lakes in Oneida County. Surrounded by the Wisconsin and Pelican Rivers as well as many other streams, Rhinelander is a fisherman's paradise for walleye, panfish, northern, and the elusive muskie.
Whether for a vacation, family reunion, business convention or a lifetime, your stay in the Rhinelander area will be unforgettable! No other Northwoods destination offers as much as Rhinelander—incredible trails, vast forests, and hundreds of lakes—as well as big city amenities, like shopping, restaurants and great lodging options.

Visit The Rhinelander Wisconsin Chamber of Commerce
View a Google Map of Rhinelanderf Wisconsin
View Real Estate For Sale Near Rhinelander Wisconsin

Waterfront Land For Sale Wisconsin | Wooded Acreage For Sale In Wisconsin
Wisconsin Hunting Land For Sale | Michigan UP Land for Sale
Browse by Price | Browse by Acreage | Browse by Sport